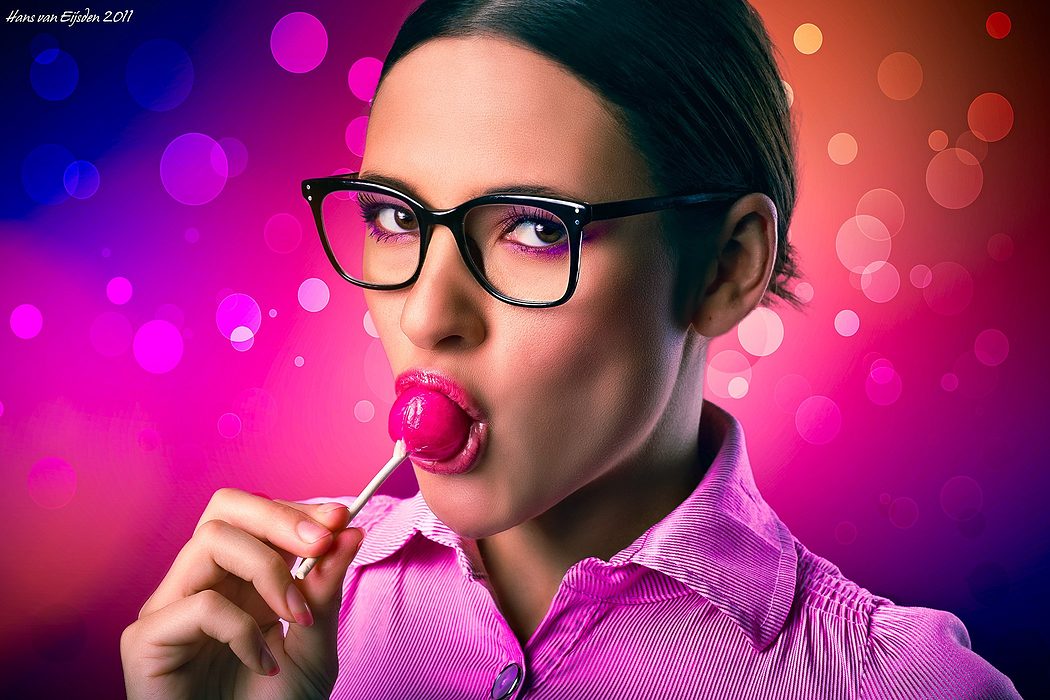 Sera Yosta & Natalie: Some More Work
| 8 images
This post is also available in:

Dutch
The previous photo shoot with Sera Yosta and Natalie, both dancers from gogodanseressen.nl was way too short. Two creative ladies, much props, too cool outfits and so much perfectionism… but too little time. As promised to you, they came back to my studio in Zwolle once more, so here is the second part! This time some more color work and some more extreme images.
Again I used an Elinchrom Deep Octa with inner diffuser and grid from the front/side, I also used gelled lights (through gobo) on the background. Postprocessing: simple curves in Lab, minor retouches and some scattering with the Wacom brush.