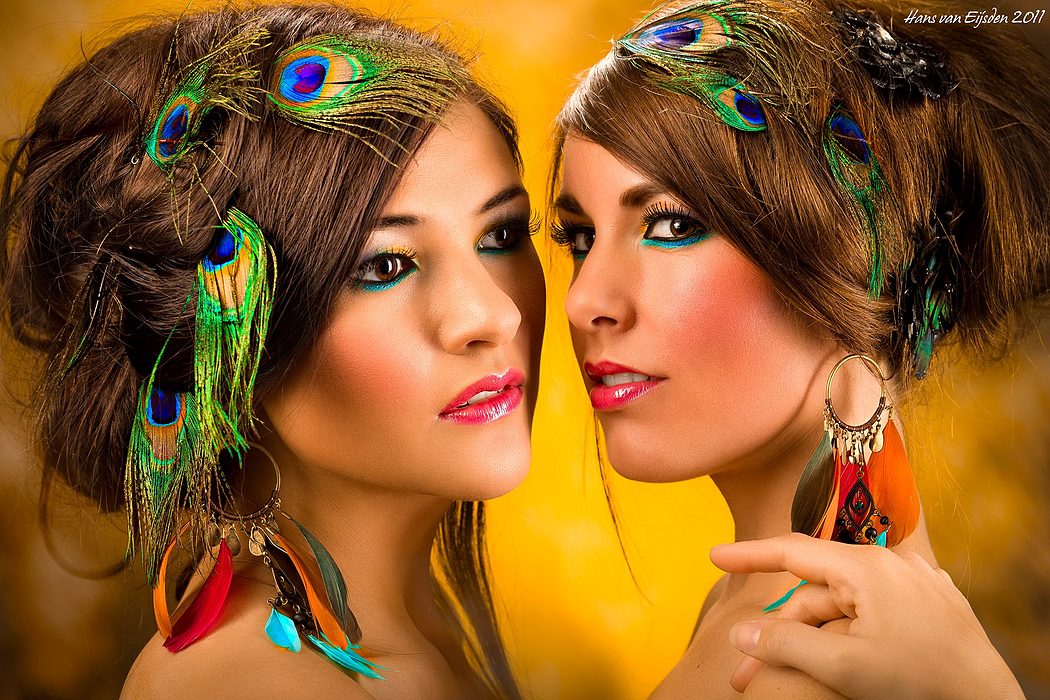 Sera Yosta & Natalie: New Ideas Together
| 9 images
This post is also available in:

Dutch
After my first photo shoot with Sera Yosta we couldn't get enough: it was just too great to work together. Both are dancers, not only Sera Yosta, but also Natalie. So, after the last Fusion Of Dance Festival we finally had some new ideas and energy, because it doesn't happen often, having two dancers in my photo studio at the same time. We started quite simple, so here are the first results. The day was too short, so more pictures will follow! 😉
For the first, yellow photo I used a grey background, 2 dishes with grid and gels (yellow with CTO to get it more golden), the sides made some background structure. As key light I used the Elinchrom Deep Octa with grid and inner diffusor from the left front top.
I took a stripe with grid and diffusor from the right front for an even effect (more diffuse but contrasty without too much background spill).
All lights are flagged for maximum contrast straight from the camera. I used some kicker lights from the ceiling to give the hair some extra separation.