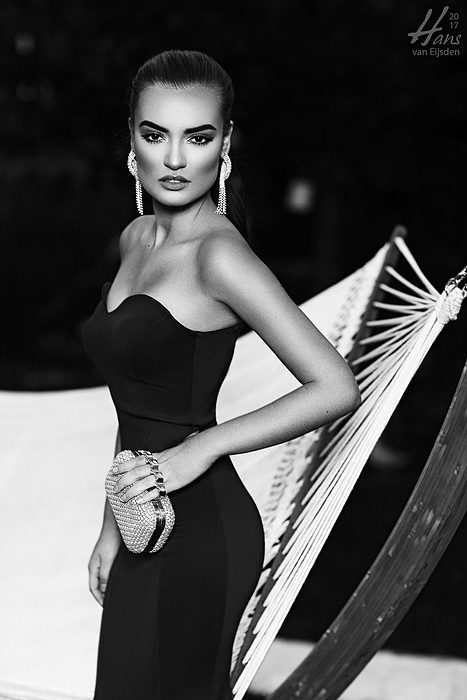 Melisa: High Contrast Face Shaping With Only One Studio Light
| 3 images
This post is also available in:
Dutch
In my job I have the honor to work with many different people, from many different cultures. And once in a while there's just that face. A face with remarkable features. This is Melisa, a model from Belgium with beautiful facial features.
After a shooting day at Wens Fashion we had some minutes of spare time, so I quickly took some shots of Melisa in the garden, with only one light: the Elinchrom ELC1000 through one of my most flexible light modifiers on location, the ø100cm Elinchrom Deep Octa. By placing the light about 45 degrees above her head from the front I was able to accentuate her beautiful cheekbones. I converted it to high contrast greyscale to accentuate them even more.
Thanks to Seren Kaya for the makeup and Wens Fashion for the styling, the dress and the location.