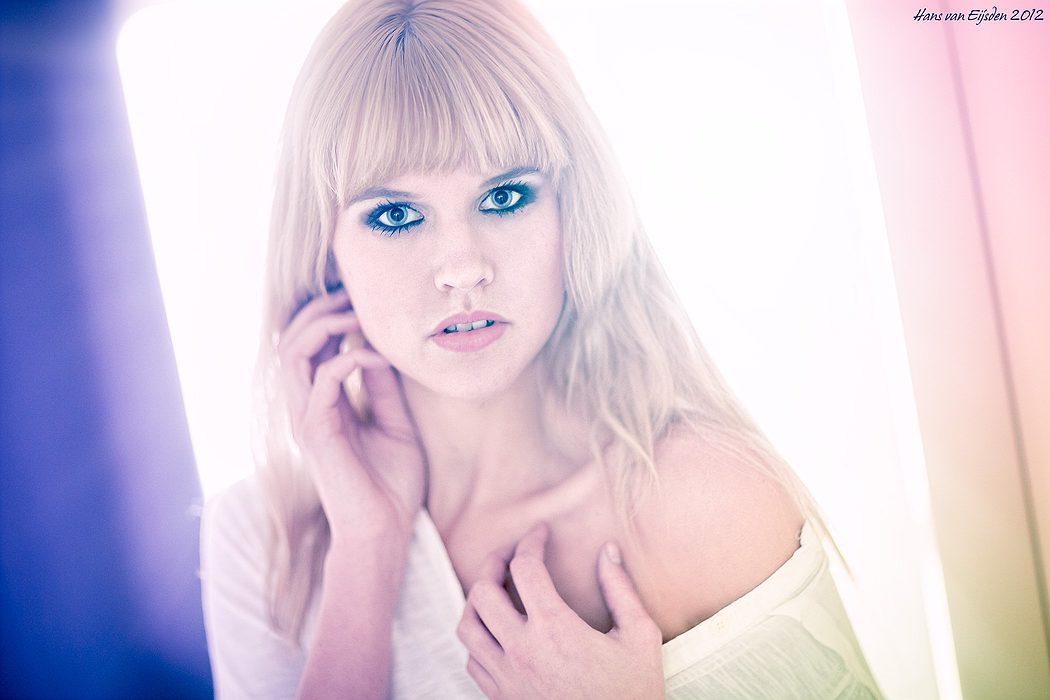 Bernice: Our Second Shoot
| 5 images
This post is also available in:

Dutch
The previous photo shoot with Bernice was way too short. We had too many ideas and too little time, so this is the second one. In 2010 Bernice won a nice contest: she became the lady with the most beautiful legs of The Netherlands. Nice nice, but not what's in these photos. I loved being more creative than just focusing on the legs, so this time some more eyes. 😉
For the studio shot I used an Elinchrom Deep Octa with inner diffuser and grid from the upper front and single light with grid on the background. The other shots are all available light.
Postprocessing: some toning with Lab curves, the studio shot converted to B/W and added some selective sharpening.