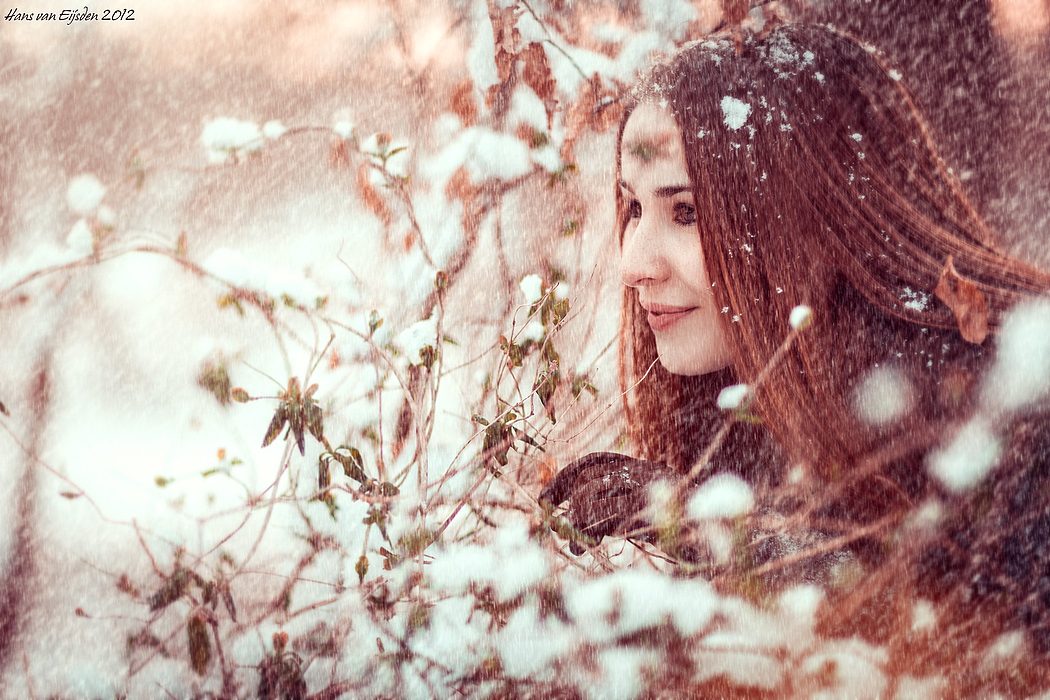 Hanneke Wessels: Snow
| 8 images
This post is also available in:

Dutch
It was the first snow of the year and Hanneke was coming to town.. so I gave her a shout and we made some images in the snow. Hanneke Wessels is the sister of Charlotte Wessels, singer of the well known band Delain, so beauty is in the family. The Ittersumerpark in Zwolle is a perfect place to make some winter images, as it's my backyard. Just for fun, but here they are.
580EX II through an Elinchrom Deep Octa with inner diffuser from the front, nothing more.
Postprocessing: a little contrast bump, little helping of the snow, curves in Lab and of course profiling through the X-Rite ColorChecker Passport.