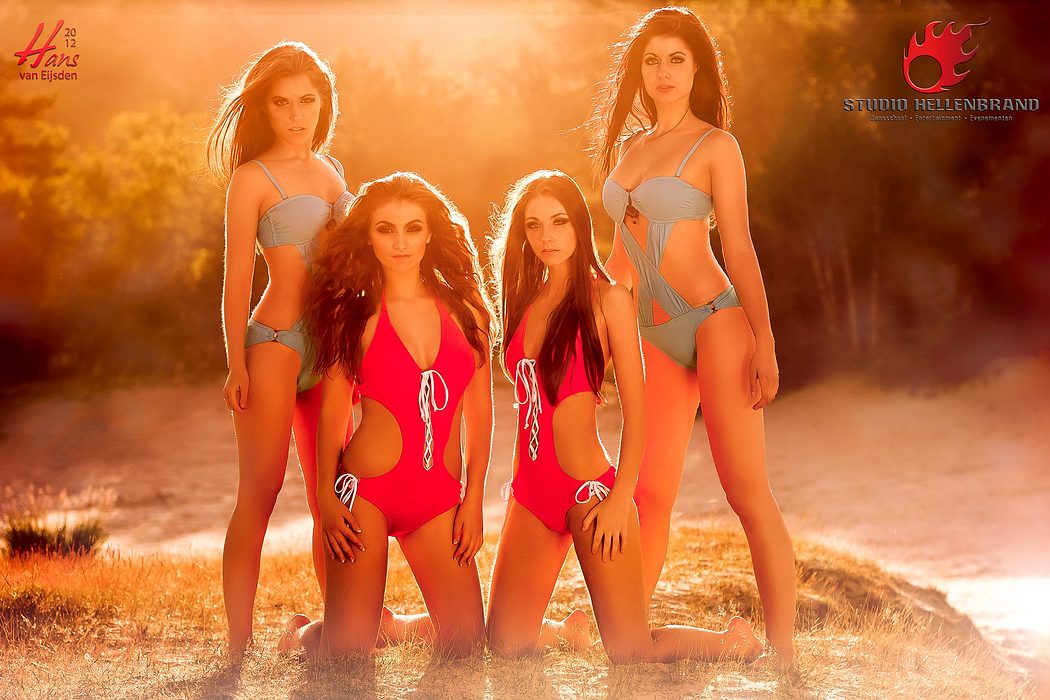 Studio Hellenbrand: Dancers In The Morning Sun
| 9 images
This post is also available in:

Dutch
The early morning sun was just peeking over the hills, waiting to bring his golden glow and everything around us back to life. And we, the Studio Hellenbrand Girls and I, were desperately waiting for it after one long night of dancing. Waiting for the right light is very important, especially because we only had a timeframe of 25 minutes to capture the golden glow under the right angle.
On the iPhone I use a very handy app, the Golden Hour App. We were at the middle of the beautiful Brunssumerheide (in the south of The Netherlands) and to discover our best position I had to figure out the right sun angle and the best time window. The app really helped me out, I use it every time and it has never let me down.
Studio Hellenbrand is a nice dynamic dancing school with young, creative and happy people. Studio Hellenbrand provides various services in the world of entertainment, media and events. It's always nice to work with them, especially to me because working with such a beautiful team gives me new creativity and energy. Even in the early morning light.. 😉
For these pictures I used a very simple light setup: an Elinchrom Deep Octa (my favorite for working in the field), a Canon Speedlite 600EX fired through it, triggered by a PocketWizard FlexTT5 and MiniTT1 + AC3 Controller on camera.
I used my Sekonic L-758DR light meter to measure for the ambient light, then I dialed in one stop of negative exposure compensation. On the AC3 Zone Controller I added one extra stop of light, working in the lazy E-TTL mode – and it worked fine as you can see.
I warmed up the results via the X-Rite ColorChecker Passport and some colored gels in front of the lens. I loved the vibrance and the warm colored looks because that's exactly what we wanted to archive.
To Studio Hellenbrand and the dancers these images will be used for promotional purposes so there's a chance you will see these images widely published.