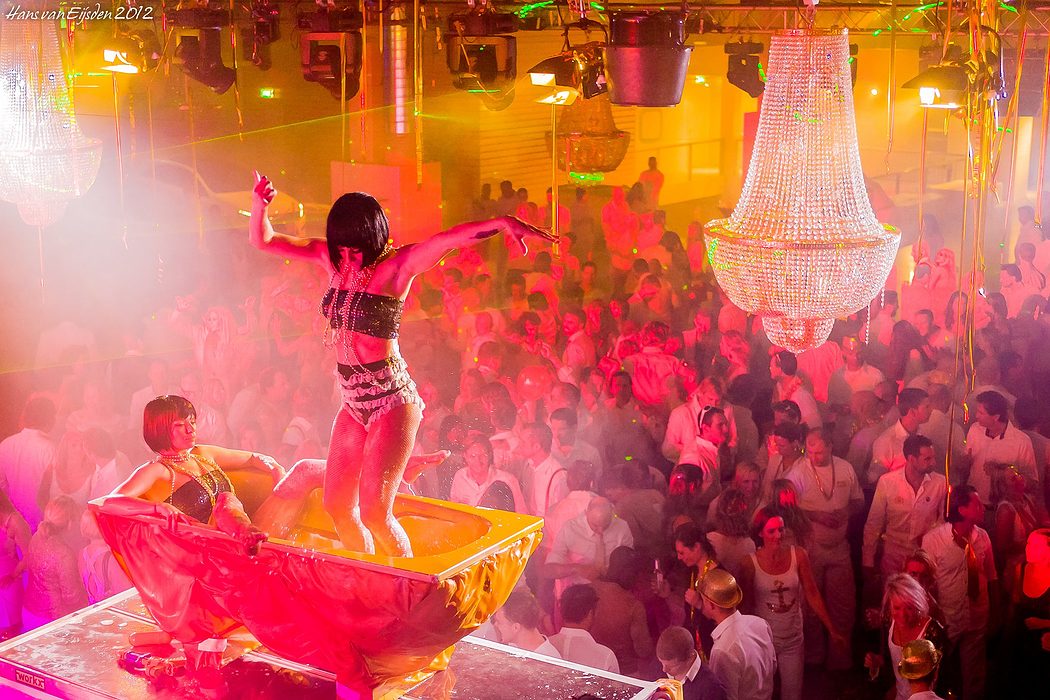 Goldparty Zwolle 2012: The Photos
| 75 images
This post is also available in:

Dutch
The 5th Goldparty, "The Exclu5ive Edition", was a great success. The gentlemen from the Round Table 167 Zwolle IJsselland are organizing it every year as a large scale charity event. Here are the images from the Goldparty 2012, a small selection because there was too much to see and too much to enjoy. The photos are taken in the Equipe Event Center and in Hotel Lumen, both in Zwolle, The Netherlands.
The Goldparty started with a reception, DJ Hans Stroeve took care of the music, together with David Wildschut on the sax.
After the reception there was more music, during the diner, with Louise Akkermans, Loïs Lane and also Hans Stroeve and David Wilschut. Xara and Romain performed some acrobatic acts and with Victoria Koblenko as host.
Dick Timmerman did the auction for charity and the money for charity totaled at € 102.167,- – a good reason to have a great party!
The dresscode (white with a touch of gold) was very nice to photograph, because it's special and exclusive. Also the artists were: DJs Calle & Cruz, MC Choral, Glenn Helder, Dennis Van Der Geest, DJ Quintin and DJ Yade. And of course my favorite Golden Gogo Dancer Girls.. 😉
To view the photos of the previous years you can visit the Goldparty website. For the Dutch visitors, you can check this website of the Round Table 167. Check this Facebook page for the photo album for a larger (but lower quality) selection of my photos of this Goldparty 2012.
Thanks to StudioTaS.