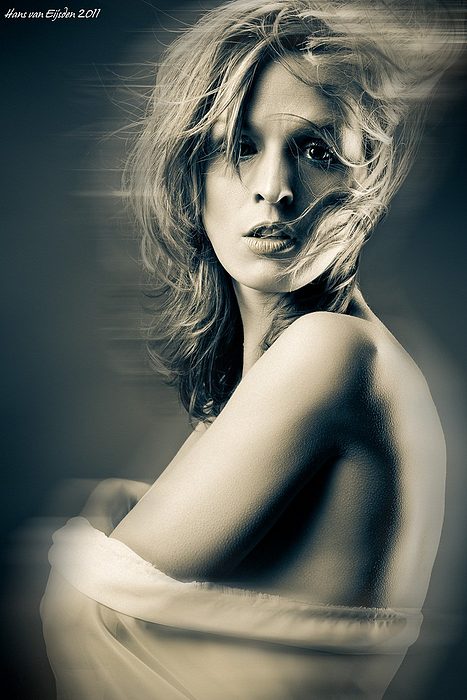 Kim: She's Back
| 9 images
This post is also available in:

Dutch
After three years Kim is finally back. The last time, 2008, was too long ago. And I was full of new ideas, so we did another shoot, 2 days long with different settings and different locations. Here I show you a small selection of the images we made.
Kim and I went outside in the park to make some new images, bit as usually, location doesn't matter that much because of the shallow depth of field: the background and foreground will get as blurry as my f/1.2 glass and full frame camera body permits and that's quite much.
To me a location is important because of the mood, the feelings, of the model on the moment of shooting – not about what's visible in the final image.
Lights are important though. So I took one of my favorite setups: a Lastolite Ezybox with a simple Speedlite firing through it. Relatively easy to carry, lightweight and collapsible. I used my light meter to measure the ambient light, I flashed the Speedlite via E-TTL. I used flash compensation on the PocketWizard AC3 controller to dial-in or dial-back more or less flash light.