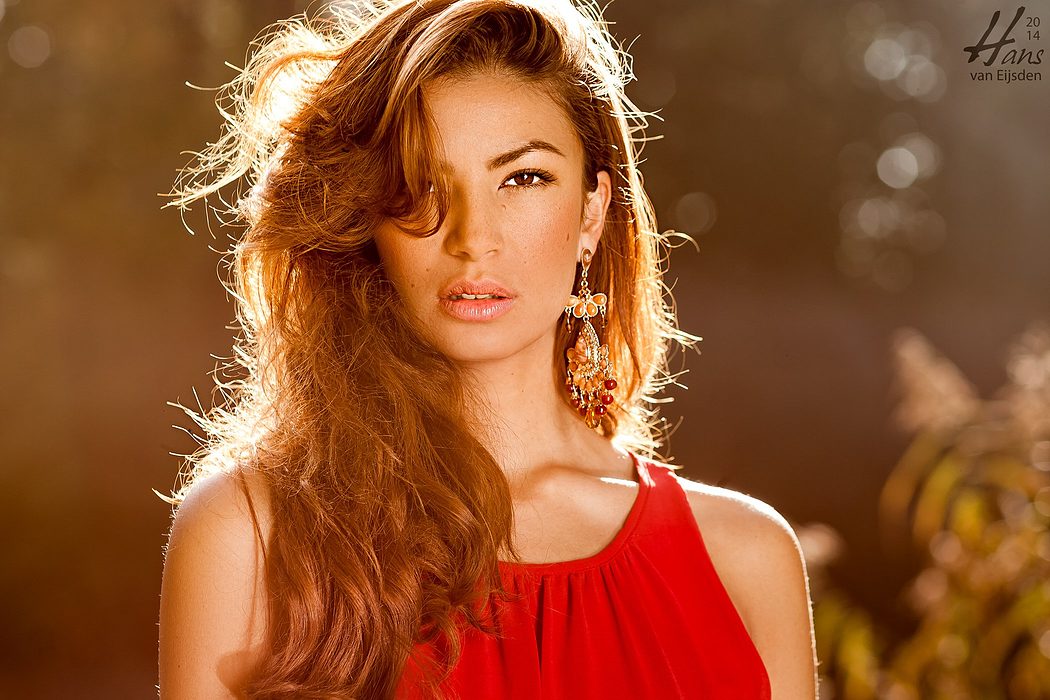 Avalon-Chanel on a beautiful sunny day
| 24 images
This post is also available in:
Dutch
The beautiful Avalon-Chanel Weijzig with golden sunlight through her hair. The timing was just like a miracle, because all the days were grey, rainy and with a lot of wind. And then there was this beautiful sunny day with golden light, wrapping around the trees and shimmering through the branches and leaves.
We tried to capture them and I tried to combine it to a natural contrasty colorful scenery. To do that and to be as flexible as possible I decided to take one of my favorite portable light setups with me: the great Elinchrom Deep Octa softbox and some simple SpeedLite strobes, attached to accu packs for a greater capacity. Those accu packs make it possible to fire more rapidly and to reach a greater light output within a shorter recycle time.
I triggered the strobes with my trusty PocketWizards, the FlexTT5 with the AC3 Zone Controller on cam. This enables me to work with short shutter speeds, so I can open up my lenses to make the background nice creamy, with a little bit punchy bokeh though. I worked with my two favorite prime lenses, the Canon EF 85mm f/1.2L II USM and the Sigma 50mm f/1.4 DG HSM Art lens. The character of those lenses fits Avalon-Chanel perfectly, again and again.
I took Avalon-Chanel to my favorite photo place, just around the corner (5 minutes away from the studio). This place has many looks and every day is different. I cleared my mind and just went experimenting, seeing what's possible. And this is the result and again we wanted to keep the results as pure as possible; I hope you like it.