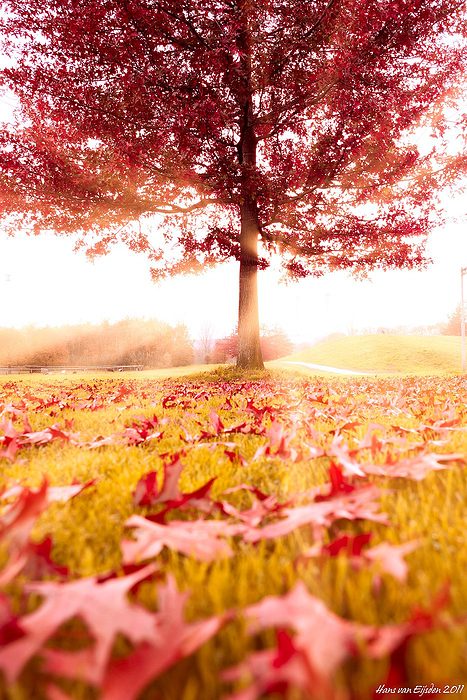 Autumn In Zwolle: Rays Of Light
| 2 images
This post is also available in:

Dutch
Autumn (or Fall as you wish), in my opinion the most beautiful time of the year for photographers. The yellow, brown and red tones are delicious, bringing warmth and sparkle in every image.
I'm very lucky with my back yard: the Ittersumerpark in Zwolle, The Netherlands. I was doing a short walk and saw the light and the Autumn colors. With the image in my mind I went home to get a camera immediately.
I wanted to give the image a hazy effect, to accentuate the light beams, blocked by the Autumn tree leaves and shining through them. So, I found a solution: some seconds before I took the photos I breathed onto the front element of my lens. It gave me a kind of soft focus effect which was nice. I continued to make this perfect, because I didn't want to have that effect in the whole image but only in the parts where the light came through.
These are the results. I didn't use extra lights. Simple but exactly what I had in mind. That's why I love Autumn. Every day is different and every day gives different colors. 🙂