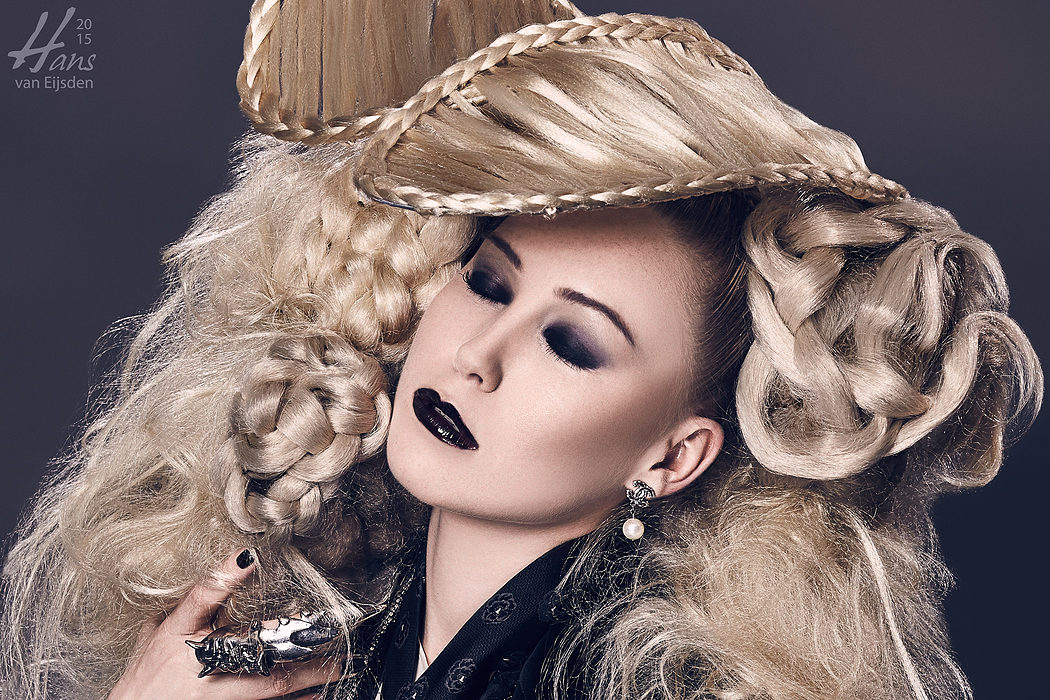 Beauty Draws Us With A Single Hair
| 7 images
This post is also available in:
Dutch
Finally I can show you some new creative hair art, with Carla from Chanel and with the talented Chanel maquiller Jody Sagsöz. We decided to do the same basic light setup and the same mood as in the previous shoot with Chloé. Also the series with the red Chanel glasses was great to do because I always love some extra props, extra pop, extra "wow". For Carla this was the first time. Can you imagine? She did such a great job, it was a pleasure to work with her and with Jody.
For the light I used for the hair images a large clamshell setup with the Elinchrom ELC 1000 through an Elinchrom Deep Octa with inner diffuser from the front-top-side, which creates the soft but slightly higher contrast in her face. For the images with the Chanel glasses I didn't use the Deep Octa but I used a large silver beauty dish. I also used an Elinchrom ELC 500 with a small strip box from the front-bottom-side, to lower the density of the shadows. And of course an Elinchrom ELC 500 through a dish with grid from the left-back to give the hair a more edge, and an Elinchrom ELB 400 head with dish and grid from the right-back to give the hair a little bit more separation. As always I measured the light with the Sekonic L-758DR to obtain the perfect luminance values.